ฟินไปกับมื้อพิเศษฉลองเทศกาลแห่งความสุขกับ "โทมาฮอว์ก สเต็ก" เกรดพรีเมี่ยมจากออสเตรเลีย ที่นุ่ม..ฉ่ำอย่างไม่น่าเชื่อ ที่มาพร้อมกับ "ไพร์มริบ สเต็ก" สุดยอดแห่งสเต็กเนื้อ เมนูรางวัลในวันที่เหนื่อยล้า เนื้อติดซี่โครงเป็นเนื้อติดมันค่อนข้างมาก จึงให้สัมผัสฉ่ำนุ่ม ไม่เหนียว เวลาย่างแล้วเนื้อจะมีความนุ่มฉ่ำ ได้รสสัมผัสที่ถูกใจหลายๆคน เคี้ยวอร่อยกำลังดีกับรสชาติที่เข้มข้นเอาใจคนรักเนื้อแบบเต็มพิกัดเลยค่ะ
.
แนะนำให้จองล่วงหน้านะคะ เชฟของเราจะเตรียมจานพิเศษให้อย่างสุดฝีมือเลยค่ะ โทร 081-733-8783 ** ไลน์ออฟฟิศเชียล  @pbvalleykhaoyai **
===================================

A day in Khao Yai during the cool season is perfect for an outing and a superb meal with the whole family at PB Valley Khao Yai – where you can enjoy "The Australian Angus Tomahawk"  … The Tomahawk Steak is a bone-in rib steak with the entire rib bone intact, this long bone is trimmed of excess meat and fat, leaving a beautiful clean presentation. Perfectly charred, incredibly juicy, and rich in flavor.
And also …
"The Australian Angus Prime Rib"  …Prime rib is a classic roast beef preparation made from the beef rib primal cut, usually roasted with the bone-in .
Prime rib has a large "eye" of meat in the center, which is juicy, tender, and marbled with fat. Surrounded by a thick cap of fat, fat-marbled muscle encircles the "eye."  A tasty treat for meat lovers and perfect for special dinner guests and family celebrations.
.
Walk-ins welcome. Appointments preferred at 081-733-8783 **
Line id @pbvalleykhaoyai ** Email Address : RSVN@PBVALLEY.COM
.
.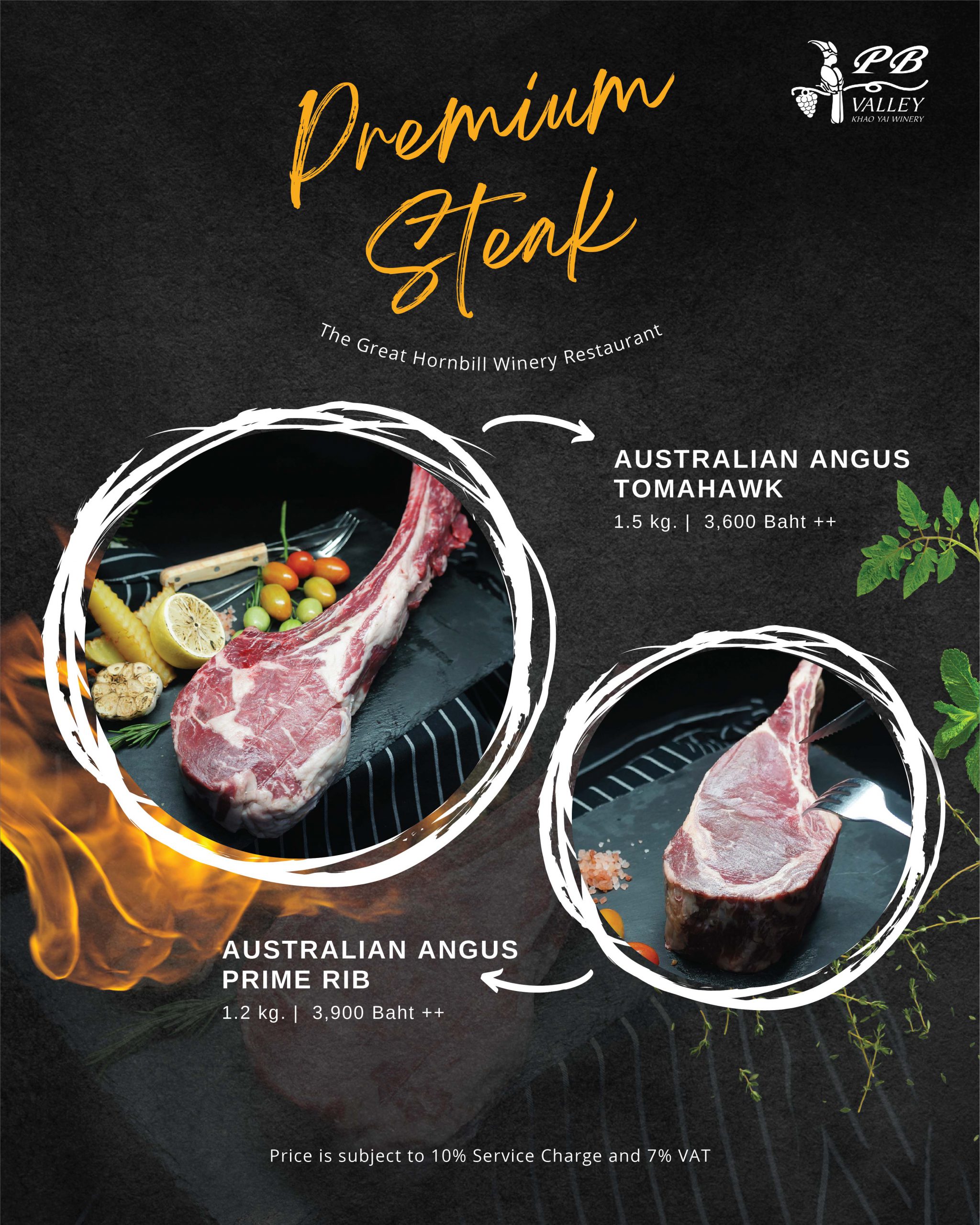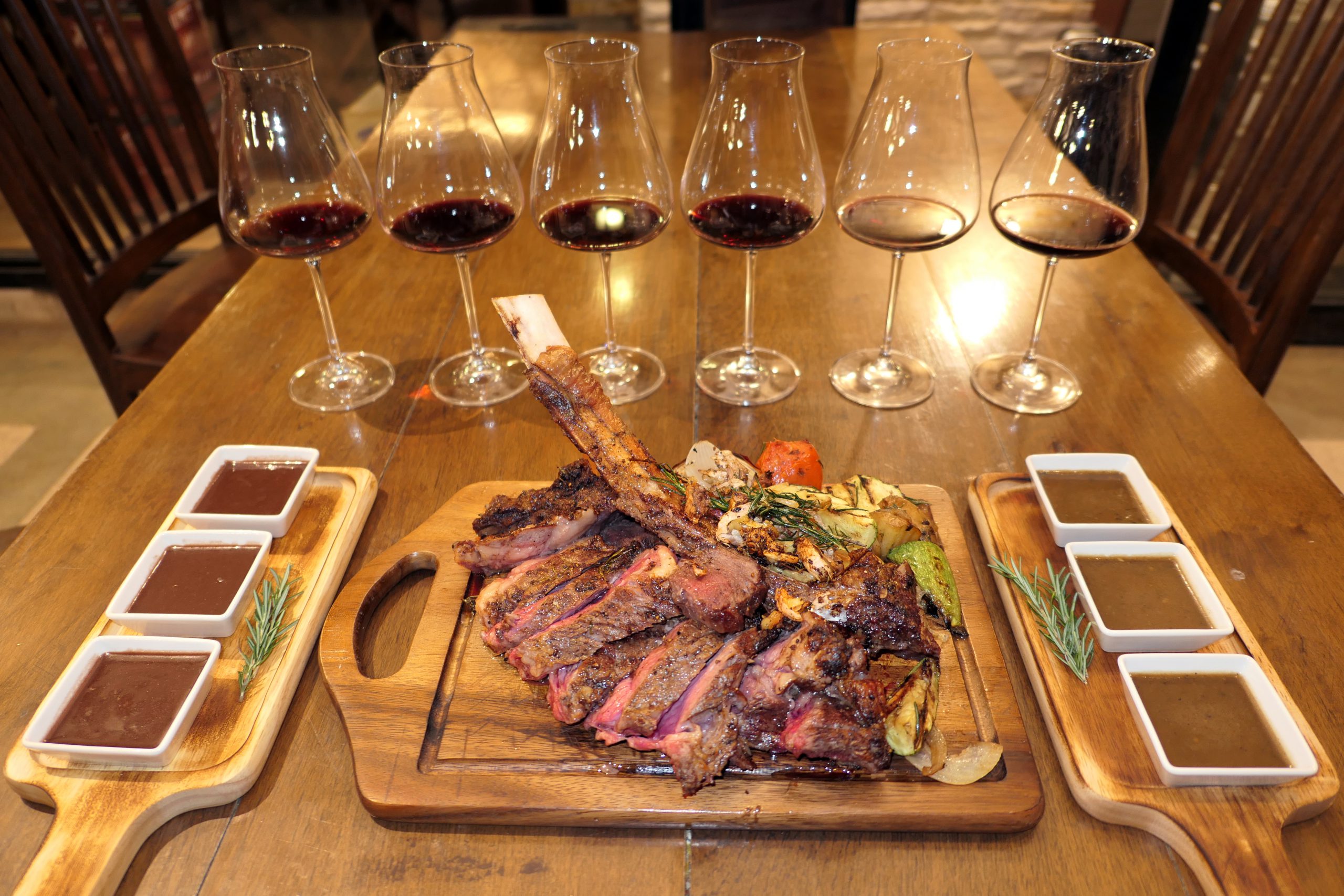 ** Images for commercial use **