OUR VINEYARDS AND THE NEW FLOWER PARK
PB Valley has become a destination within the destination Khao Yai and can be visited all year around even though the main varieties of grapes for winemaking like Shiraz, Tempranillo, Cabernet Sauvignon, Chenin Blanc, Colombard are growing only once a year during the cool and dry season thus pruning of the vines occurs at the end of September beginning of October thus the harvest starts about 120 to 150 days later by end of January until about middle of March.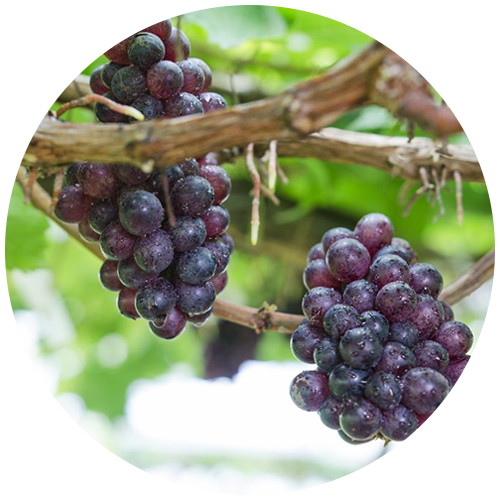 Fresh Table Grapes, seedless Maroon originally from Australian growing and are visible to our valued visitors all year around in a protected area of the estate. The guided vineyard and winery will lead visitors to this area for a perfect picture stop but sorry we can't allow picking of those grapes.
Furthermore, there are some other fruit orchards such as dragon fruit, passion fruit, mangoes and Japanese Melons.
During the winter month's November to February visitors can stroll through a new attraction which is the beautiful PB Valley Flower Park with colorful seasonal flowers and trees on 6 acres (16 Rai) of dedicated land.
The new flower park is providing our valued visitors with many more photo opportunities. It is easily accessed via the Great Hornbill Grill by foot as well by a shuttle service at a minimal cost.