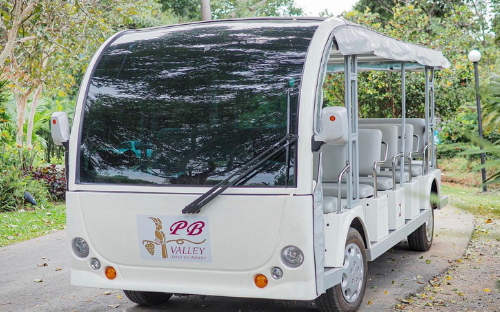 PB Valley Estate the largest vineyard in Khao Yai has introduced a professional guided Tourism Award-winning "Vineyard and Winery Tour" with explanation about the various wine and other grapes in the estate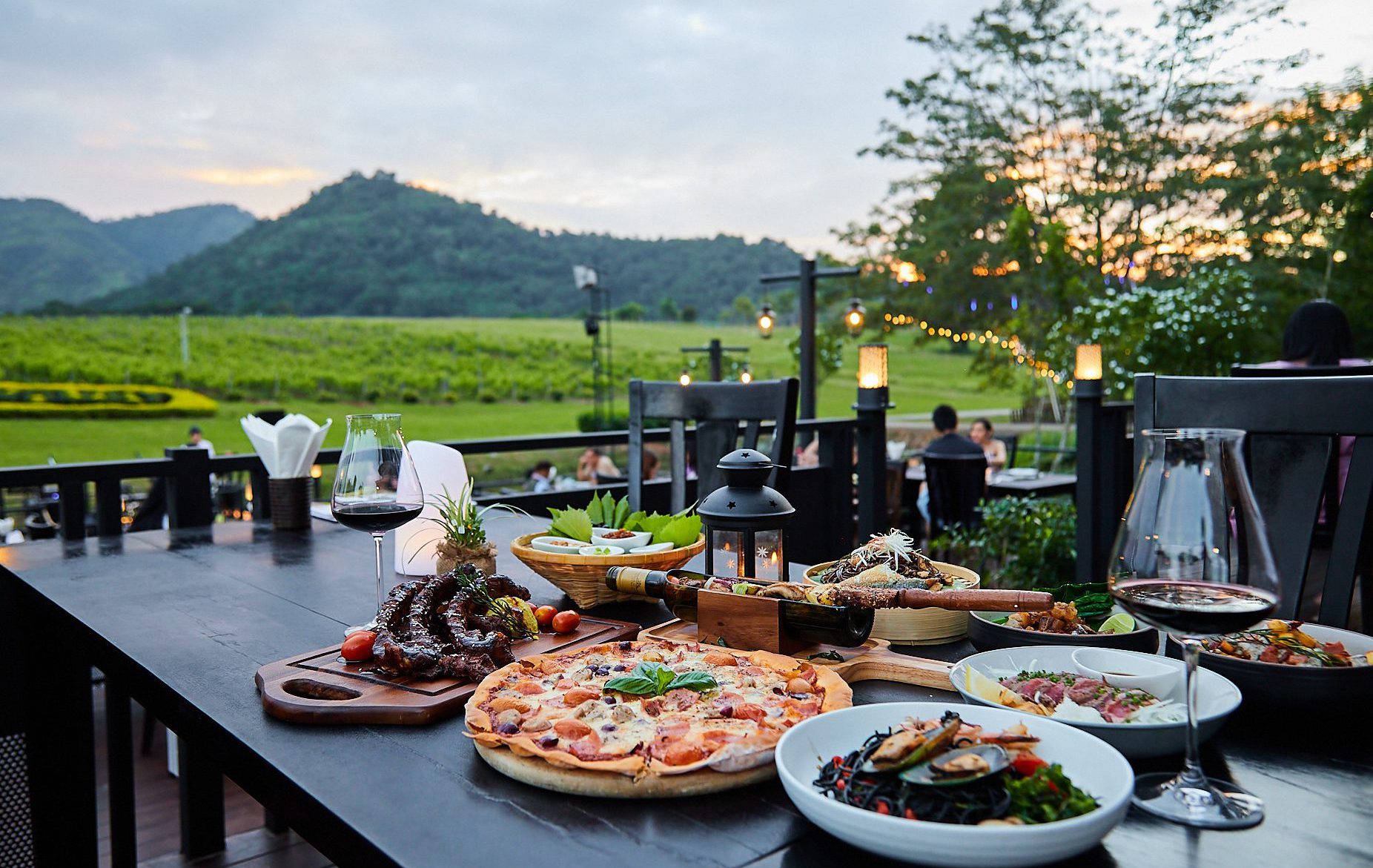 Great Hornbill Grill is a country-style restaurant serving an exquisite selection of Western and Thai Specialties as well some Fusion dishes ranging from simple snacks to complete gourmet lunches and dinners.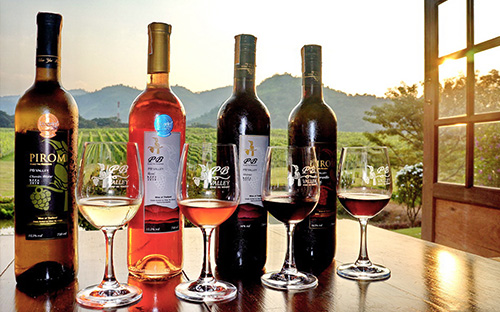 Souvenir shop selling fresh grapes and other products such as grape juice, passion fruit juice, bakery and premium quality wines, is available. Choose to buy a lot of souvenirs to your loved ones.
Established in 1989 PB Valley Khao Yai Winery is the birth place of the Khao Yai Wine Region. The estate has produced excellent wines since 1998. The winery was opened in 1997 just in time for the first harvest PB Valley Estate is located Valley 150 km's northeast of Bangkok a comfortable drive of less than two hours from Bangkok Metropolis on a 6 lane highway….