New Year is the time to send wishes to your friends and family. But if you are running any business, it is also essential for you to wish your clients and customers on this occasion with a special giftset from PB Valley Khao Yai!!  Nationwide Delivery.
For ordering, our team can assist you directly through: 085-841-1741
Line Official id @pbvalley.shop (with @)
Email. GHshop@pbvalley.com
.
เทศกาลแห่งความสุข ช่วงเวลาดีๆ เลือกมอบของขวัญสุดพิเศษด้วยชุดน้ำองุ่นชีราสและผลิตภัณฑ์คุณภาพจากไร่องุ่น พีบี วัลเล่ย์ เขาใหญ่ ทั้งอร่อยและสุขภาพดีนะคะ
.
สั่งซื้อตอนนี้ได้เลยที่ไลน์ @pbvalley.shop หรือโทร 085-841-1741
พร้อมจัดส่งทั่วประเทศ และสามารถเลือกช้อปปิ้งที่หน้าไร่ได้ทุกวันค่ะ
….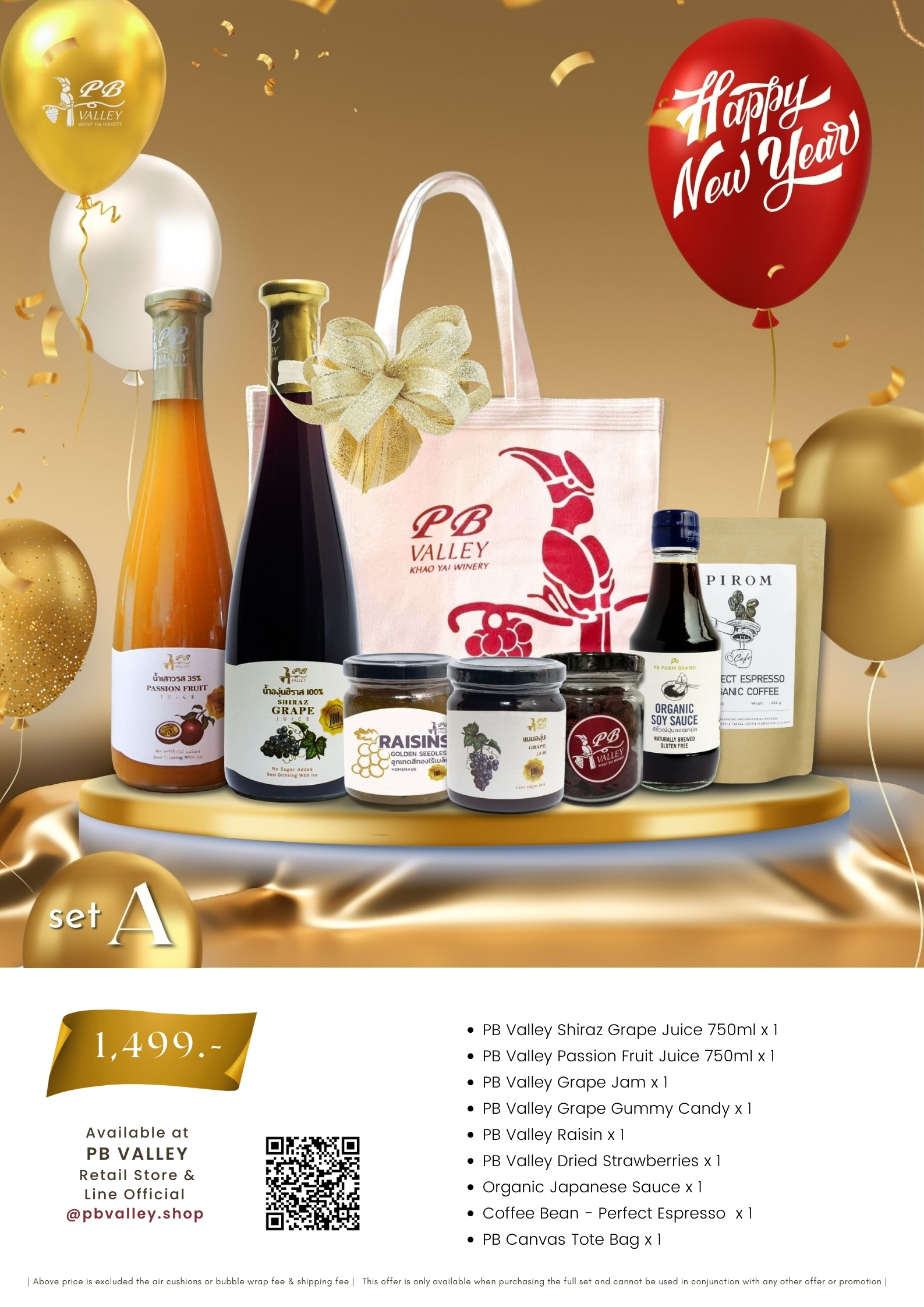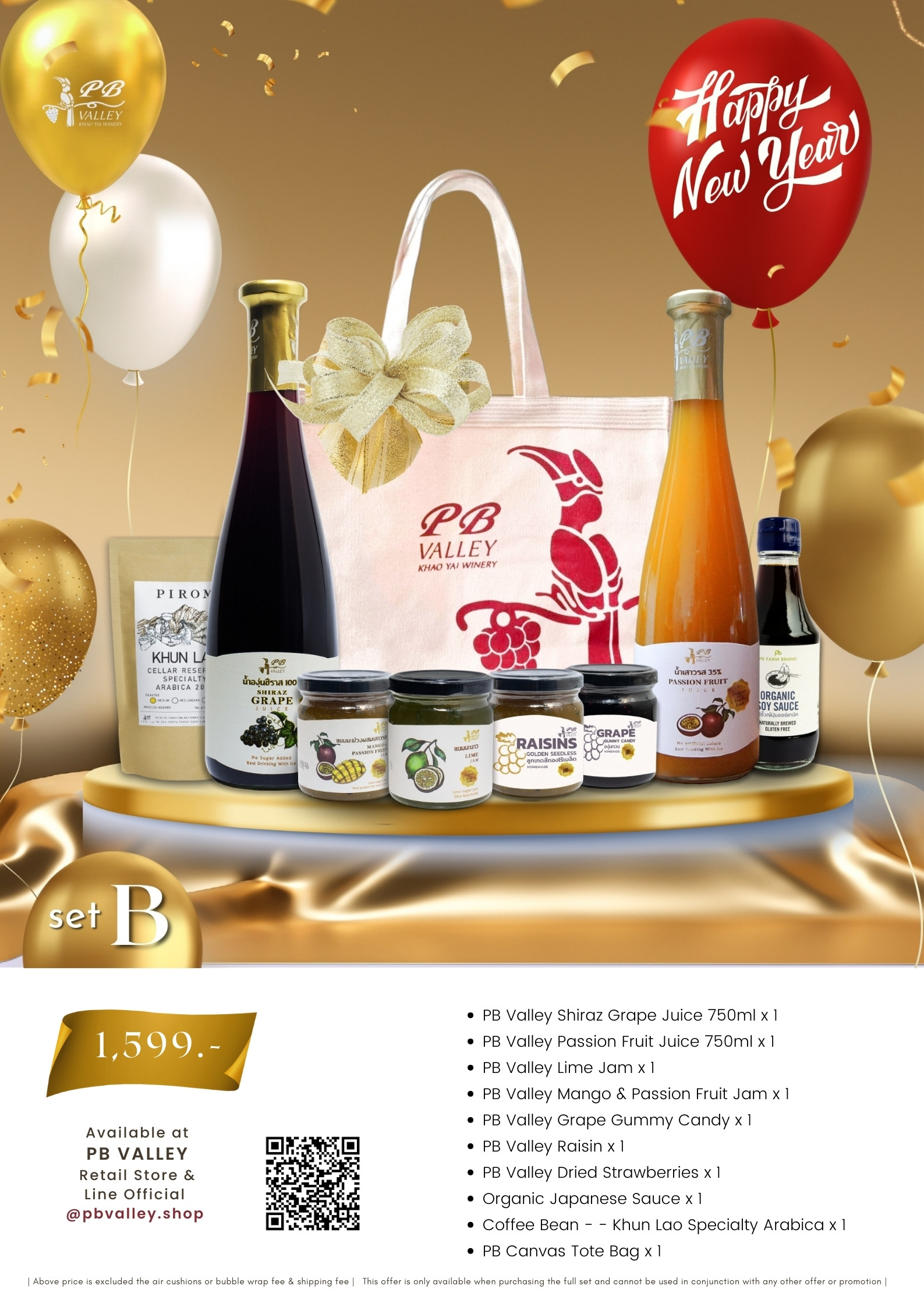 * ราคานี้ไม่รวมค่าบรรจุหีบห่อกันกระแทกและค่าขนส่ง
** ไม่สามารถเข้าร่วมกับรายการส่งเสริมการขายอื่นเพื่อรับส่วนลดเพิ่มเติมได้อีก
** เงื่อนไขเป็นไปตามที่บริษัทฯ กำหนด