ฟินไปกับวันหยุดยาวพร้อมมื้อพิเศษฉลองเทศกาลแห่งความสุขกับ "โทมาฮอว์ก สเต็ก" เนื้อแบล็กแองกัส เกรดพรีเมี่ยมจากออสเตรเลีย ที่นุ่ม..ชุ่มฉ่ำอย่างไม่น่าเชื่อ เอาใจคนรักเนื้อแบบเต็มพิกัดเลยค่ะ
.
แนะนำให้จองล่วงหน้านะคะ เชฟของเราจะเตรียมจานพิเศษให้อย่างสุดฝีมือเลยค่ะ โทร 081-733-8783 ** ไลน์ @pbvalleykhaoyai **
.
A long weekend in Khao Yai during the cool season is perfect for an outing and a superb meal with the whole family at PB Valley Khao Yai – where you can enjoy "the Tomahawk Steak" the Mother of all Steaks. Perfectly charred, incredibly juicy, and rich in flavor.
The Tomahawk Steak is a bone-in rib steak with the entire rib bone intact.
This long bone is trimmed of excess meat and fat, leaving a beautiful clean presentation; a tasty treat for meat lovers, and perfect for sharing.
.
Walk-ins welcome. Appointments preferred at 081-733-8783 **
Line id @pbvalleykhaoyai **
.
.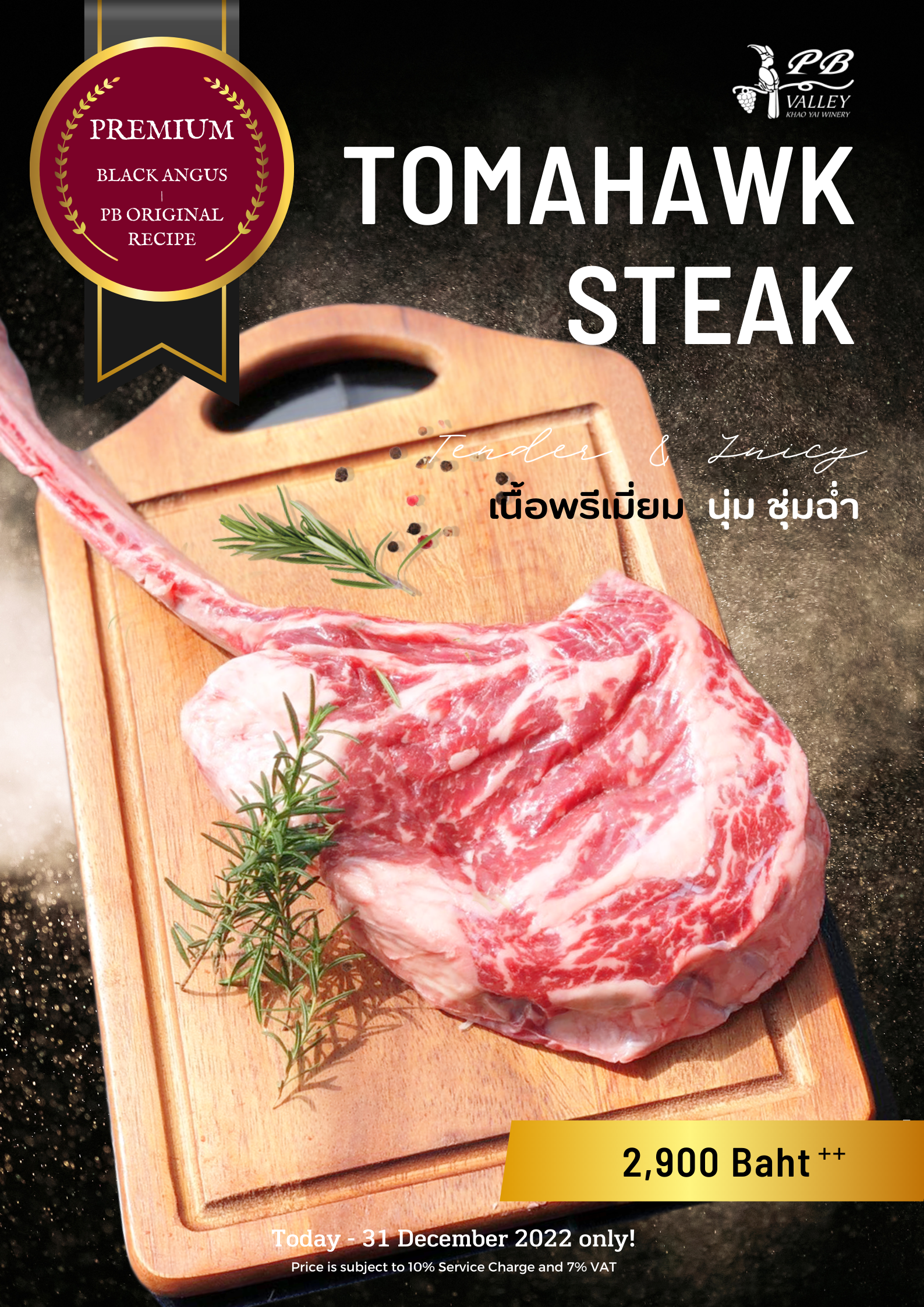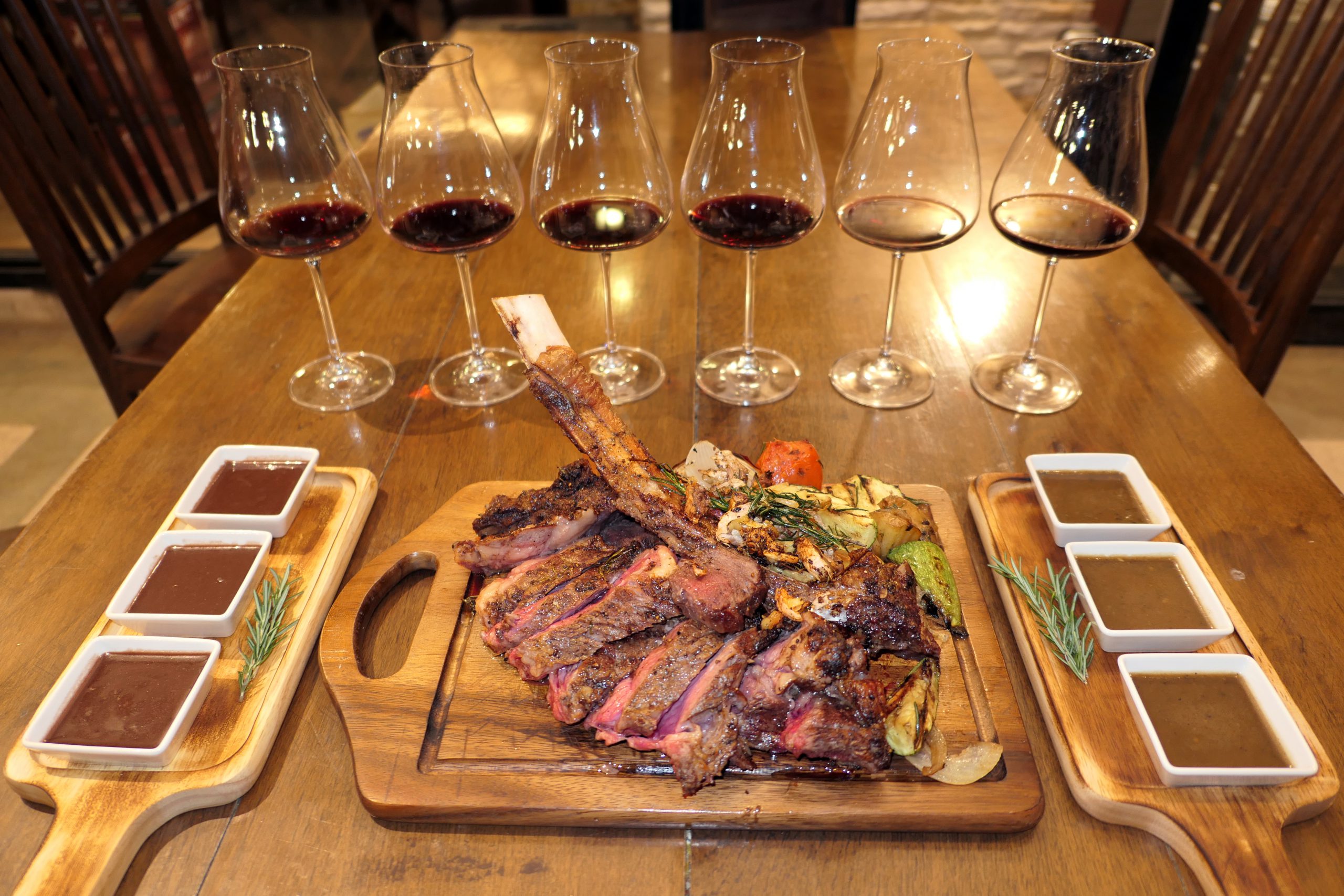 ** Images for commercial use **